Welcome to Performance Unlimited, Inc.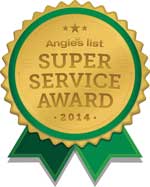 For more than 30 years, Performance Unlimited, a family owned and operated auto repair service, has kept family cars on the road, while also keeping racers in the winner's circle and classic restorations rolling. From basic maintenance to complex repairs, we have the expertise to make auto ownership safe, reliable and cost effective. Our expert auto-repair technicians are certified and combine extensive and ongoing training with a vast level of experience working with all makes and models – foreign and domestic.
Classic and performance racers and enthusiasts also turn to Performance Unlimited with confidence knowing that we will help them to achieve that winning edge – whether competing on the track, at a car show or for the hearts of car lovers on the road.
Whatever your automotive goals – reliability, financially efficient operation and/or speed and handling – Performance Unlimited offers unlimited performance.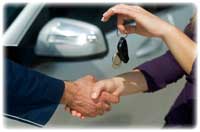 Distinctive Auto Service and Truck Repair

Truck and High Performance Accessories
State of the Art Diagnostic Equipment
Scheduled Maintenance under Auto and Truck Manufacturers Warranty (Any make, any model)
Serving the Greater McHenry Area Since 1982

Our Best Values Are:

We drop you off and pick you up so you don't miss important business and family appointments (within 10 miles of our shop located just north of McHenry - Click here for Map and Direction)
Family Owned and operated - so we understand what it means when your car or truck fails
ASE Certified Technicians - We proudly display our certificates
24,000 mile / 24 month warranty on all provided services
Constant Continuing Education means we never fall behind new technologies
24 Point Vehicle Inspection - Ask for one. It's FREE